A hot boot for the end of summer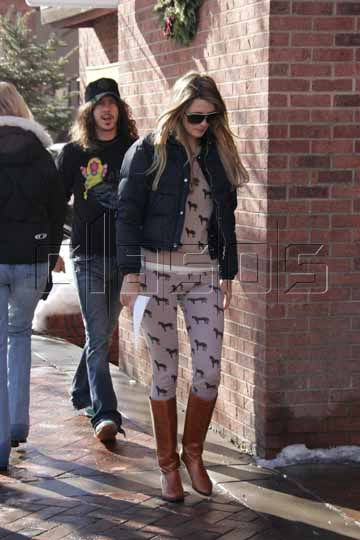 now you all know that i am clutching to the last sunny rays of summer like i would a fendi spy bag in a crowded subway (you know what kind of shit rides the metro) but sometimes you gotta plan ahead a bit. and so i am. for a hot boot for fall. it's all about the slouch. so hot.
like these from dior
.
they've got a high as can be stacked heel and some great hardware detailing on the side. pair these guys with a great simple, knee length dress and you've got a recipe for instant hotness. they've got a stitched quilting detail all over, which is just perfect with something basic. but do not, i repeat, do not, under any circumstances attempt to shove some jeans down inside these mothers. cause that's just not doing any justice to the tremendous gorgeousness of the cannage slouch boot. also, do not pair with some insane jumpsuit like this with a crackalicious equestrian motif. see what i'm talking about?
(image borrowed - hopefully without backlash - from go fug yourself and wherever they get their images)
totally ridiculous. don't do this. or misty ann will hunt your ass down, take off her dior boot from her right foot (i'm left handed, so it makes sense) and beat you to death.
so remember. slouch boots. NOT WITH PANTS of any kind.
hugs.
misty ann matheson.